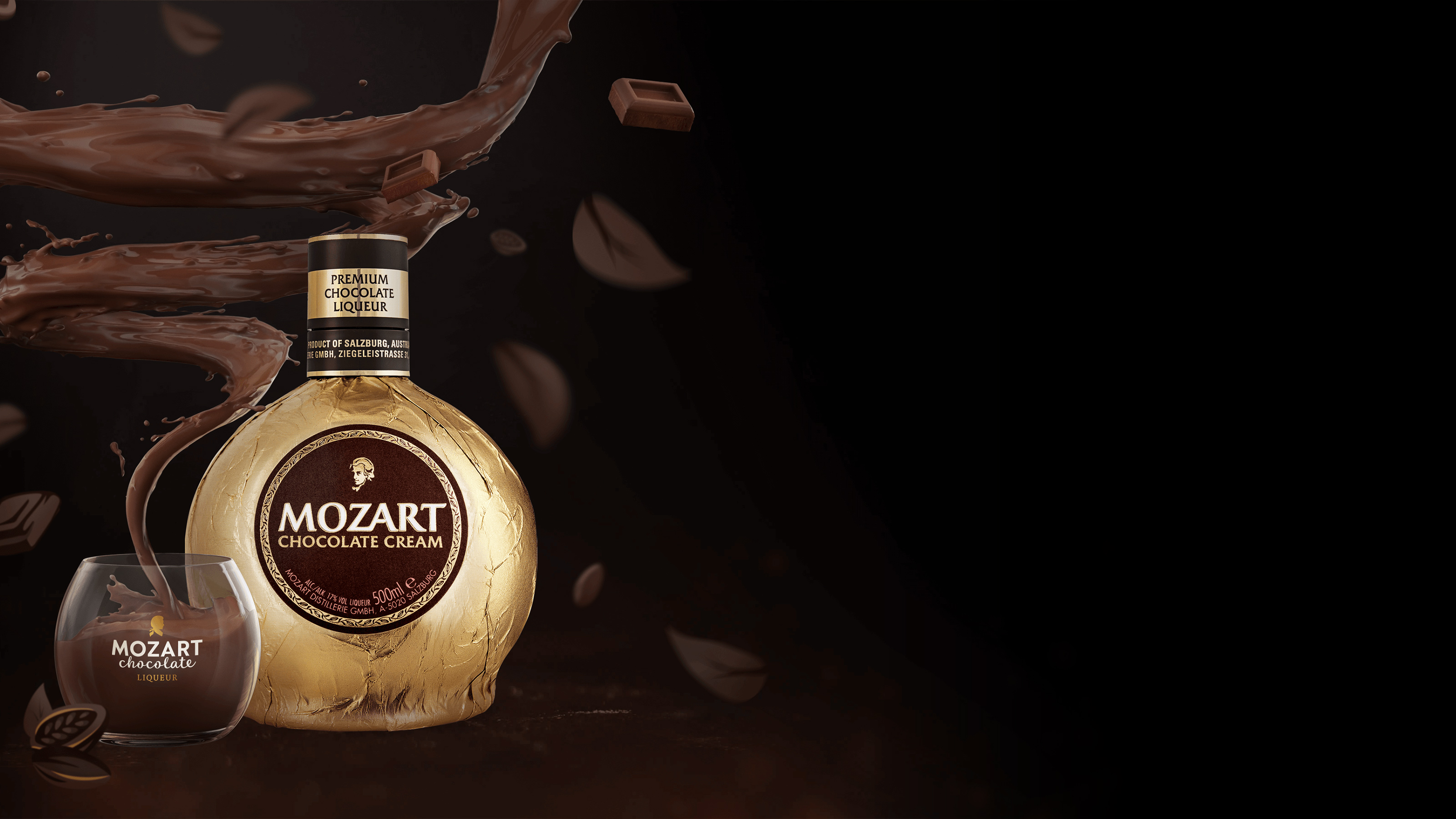 Welcome to
Mozart Chocolate Liqueur!
Mozart Chocolate Liqueur is committed to responsible consumption of alcohol. Please confirm that you are 18 or older, as you find information about alcoholic beverages on our website.
Enjoy Responsibly
Mozart Pumpkin Spice Chocolate
Pumpkin Chocolate Cheesecake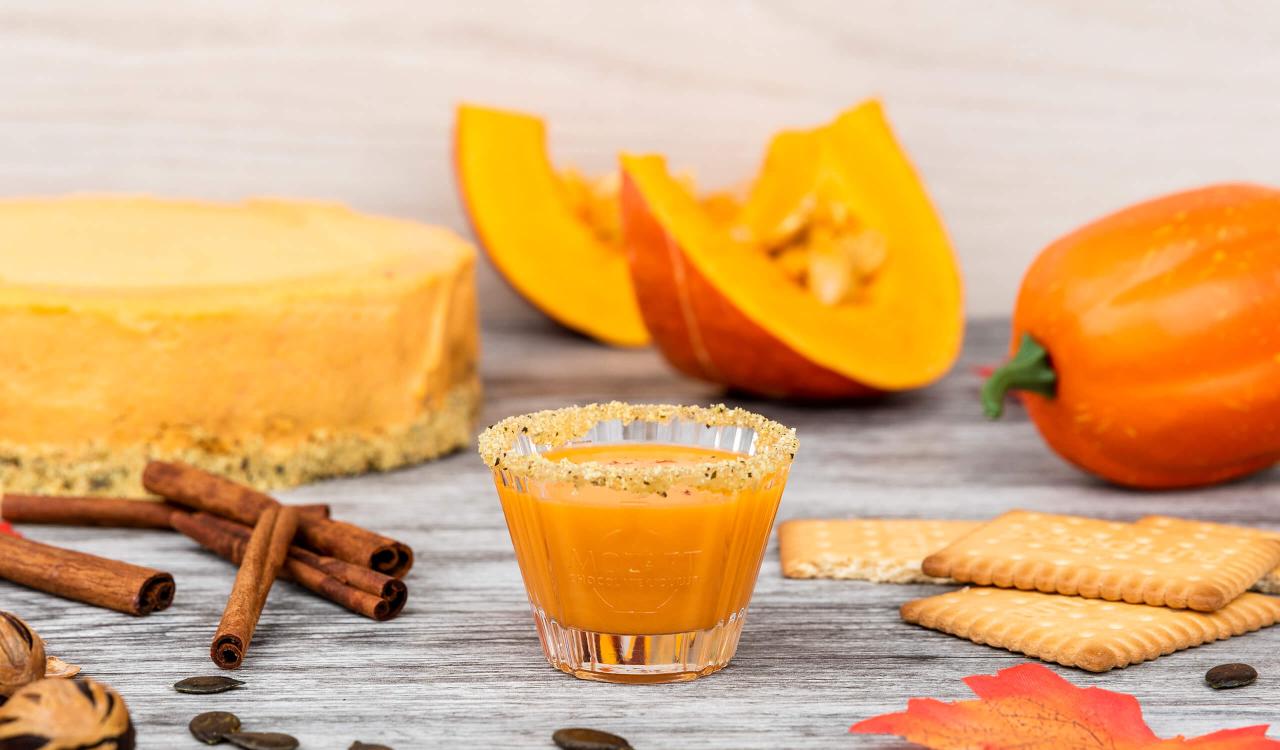 Ingredients
For 4 drinks
8 cl Mozart Pumpkin Spice Chocolate Liqueur
2 cl Maple sirup
6 Teaspoons yoghurt
Decoration
Cookie crumbles
Pumpkin seeds (roasted and chopped)
Ground nutmeg
Maple sirup

Mixing
Mix all the ingredients with ice cubes in a cocktail shaker or any screw-top jar. To garnish your glass, first mix the cookie crumbles with the roasted and chopped pumpkin seeds. Then dip the rim of the glass into sugar sirup and then into the cookie-pumpkin-seed mix. Now strain the choctail into the Mozart Cupcake Glass and top with ground nutmeg.