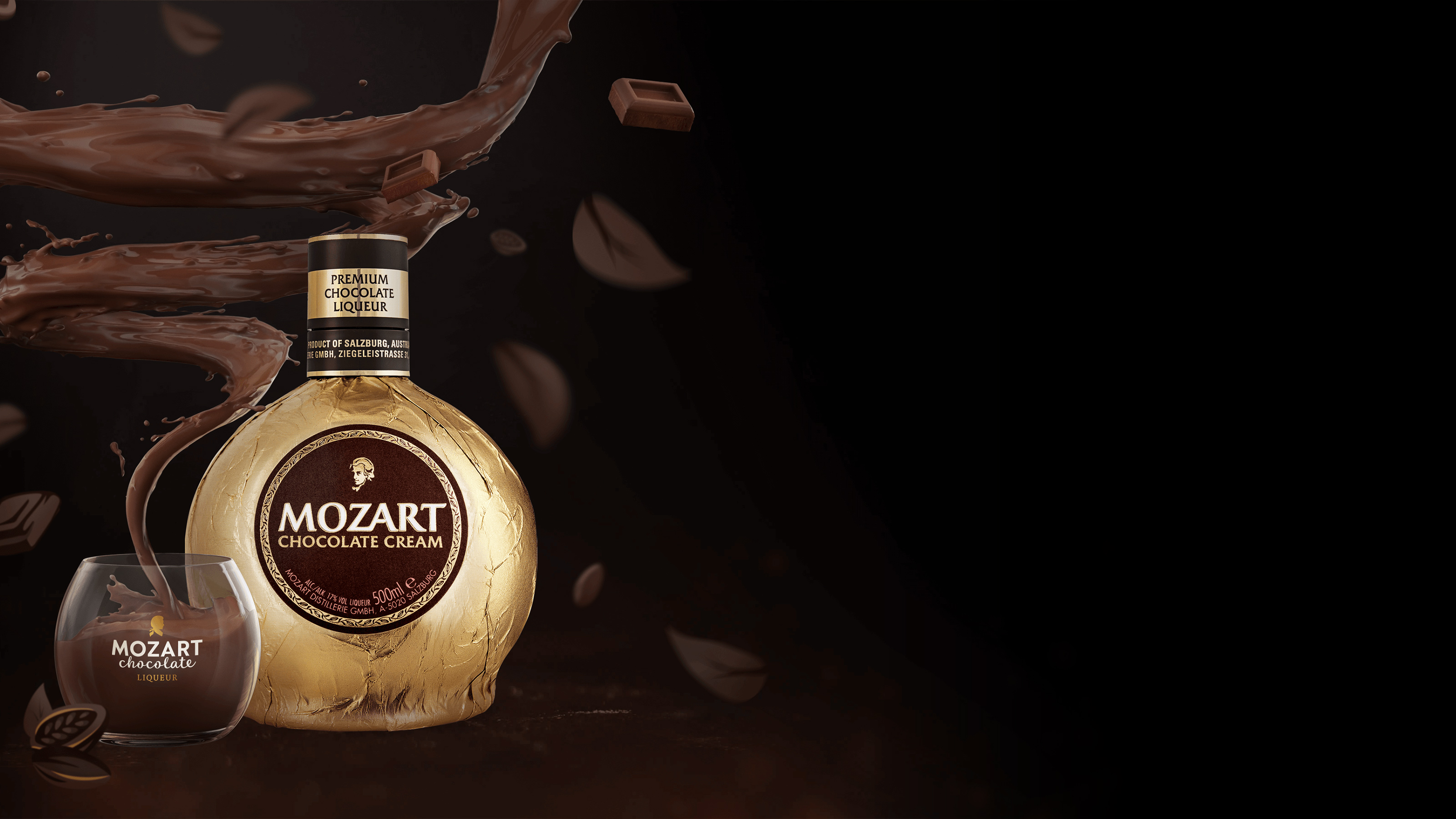 Welcome to
Mozart Chocolate Liqueur!
Mozart Chocolate Liqueur is committed to responsible consumption of alcohol. Please confirm that you are 18 or older, as you find information about alcoholic beverages on our website.
Enjoy Responsibly
Mozart Cream Chocolate
Chocolate Coffee Glitter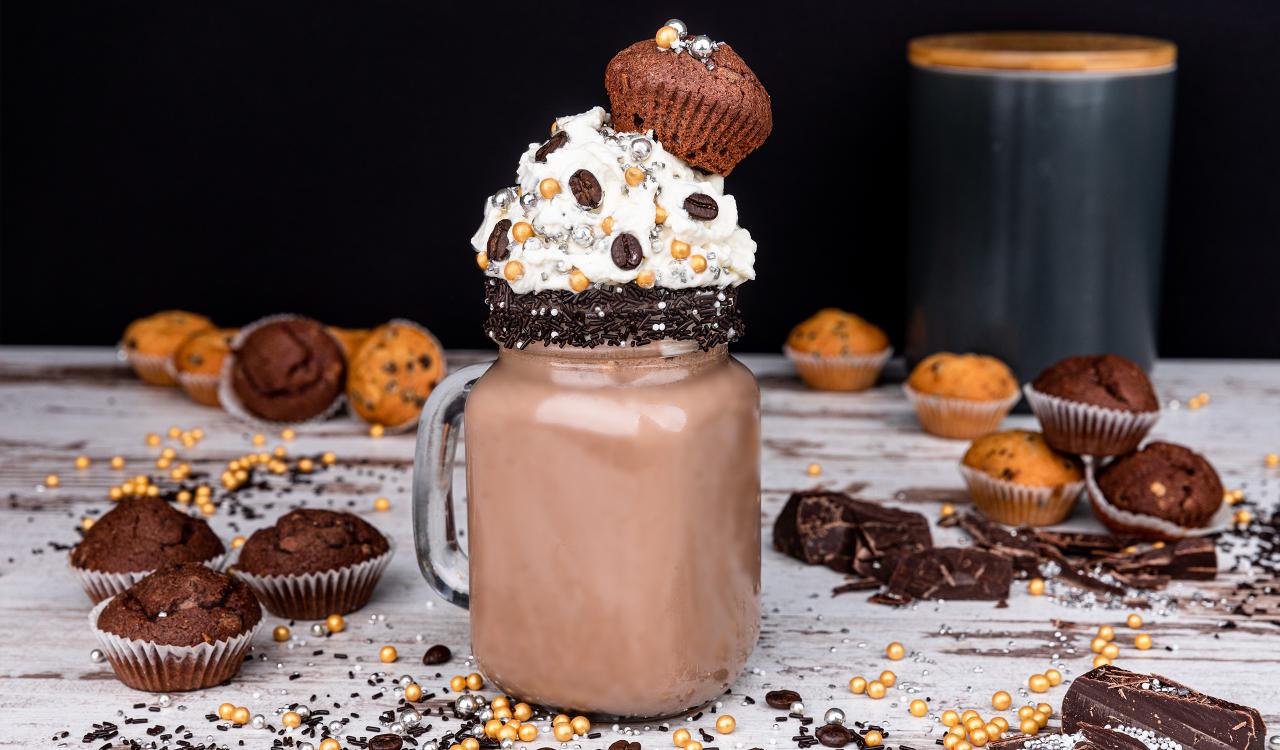 Ingredients
For 1 drink
5 cl Mozart Cream Chocolate Liqueur
20 cl Whole milk
4 cl Espresso (cold)(more intense with 6 cl)
3 Tablespoons chocolate icecream
Decoration
Whipped cream
Mini muffin and / or chocolate chunk cookies
Chocolate sprinkles or sugar pearls (gold or silver)
Mixing
Put all ingredients in a blender and mix well. Strain the choctail into a large glass jar. Top with whipped cream and garnish with chocolate sprinkles or sugar pearls. Top it all with a mini chocolate muffin or some chocolate chunk cookies.