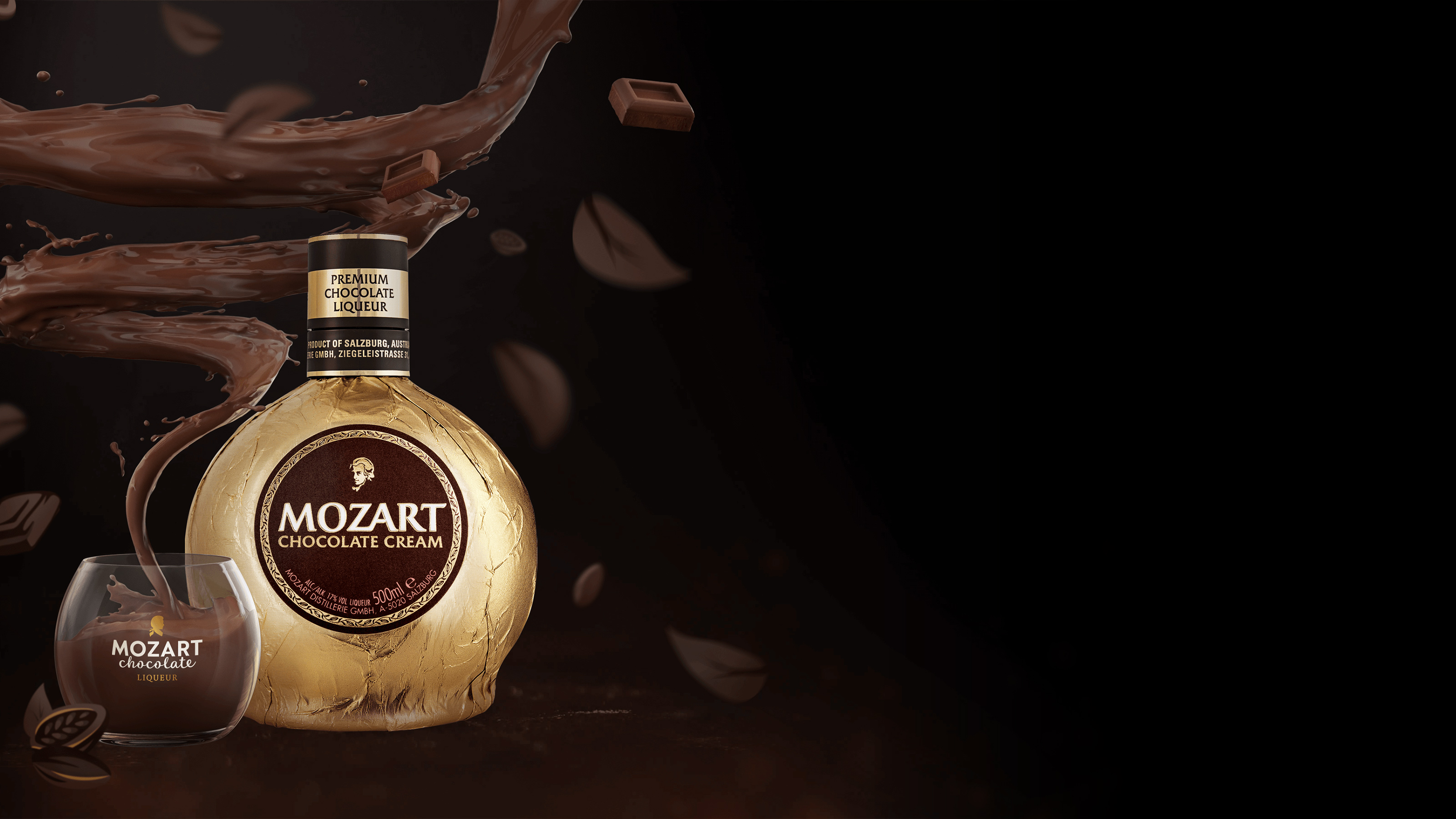 Welcome to
Mozart Chocolate Liqueur!
Mozart Chocolate Liqueur is committed to responsible consumption of alcohol. Please confirm that you are 18 or older, as you find information about alcoholic beverages on our website.
Enjoy Responsibly
Creative Choctails
Werden Sie kreativ mit Mozart Chocolate: Die Idee ist ausgefallene Drinks mit Wow-Effekt auf Basis von Milchshakes (Eiscreme, Milch und Mozart Chocolate) zu kreieren. Sie können alles, was sich mit Schokolade kombinieren lässt, aufeinanderstapeln. Der Fantasie sind dabei keine Grenzen gesetzt.