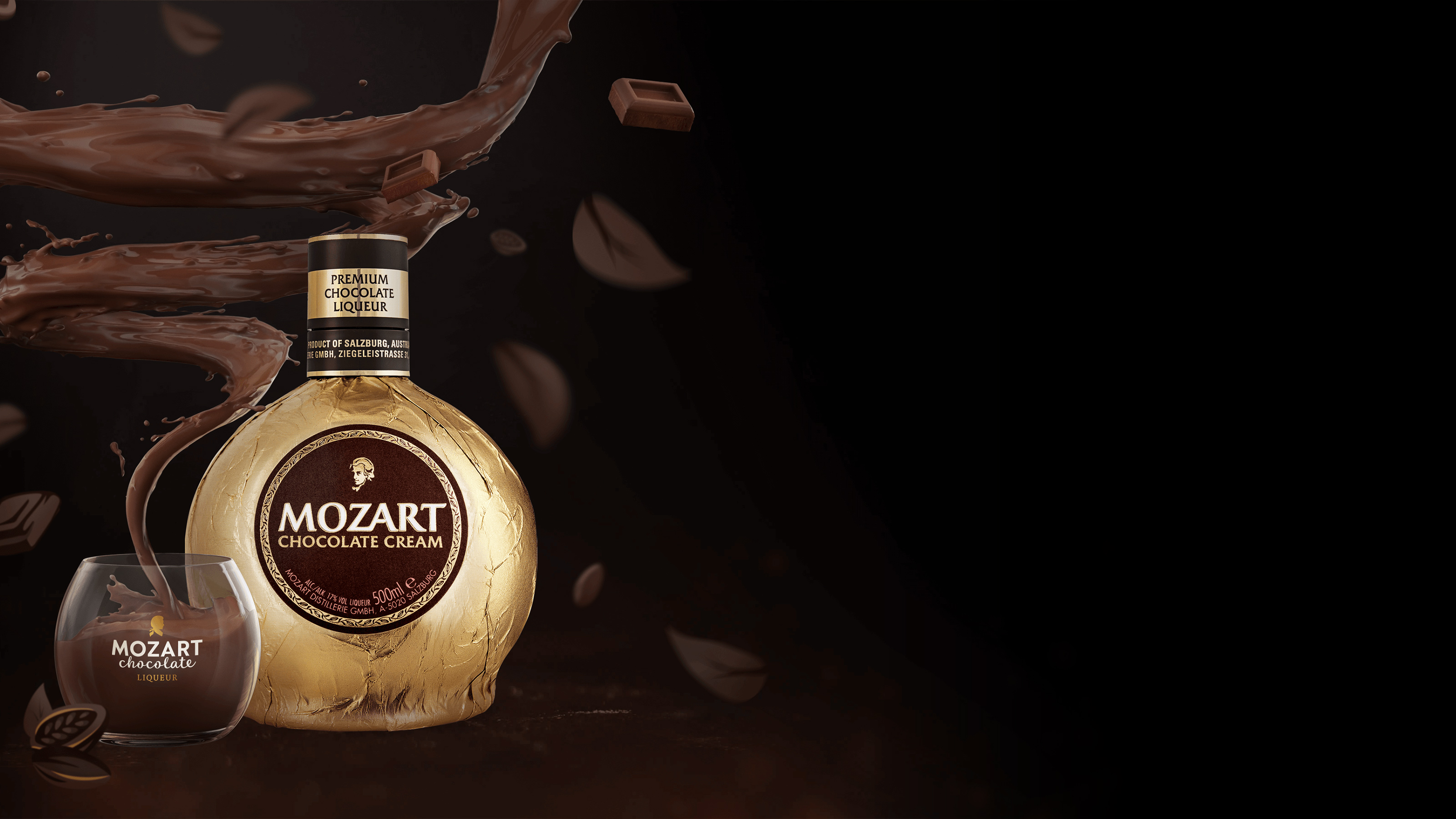 Welcome to
Mozart Chocolate Liqueur!
Mozart Chocolate Liqueur is committed to responsible consumption of alcohol. Please confirm that you are 18 or older, as you find information about alcoholic beverages on our website.
Enjoy Responsibly
Mozart Strawberry Chocolate
Strawberry Chocolate Muffin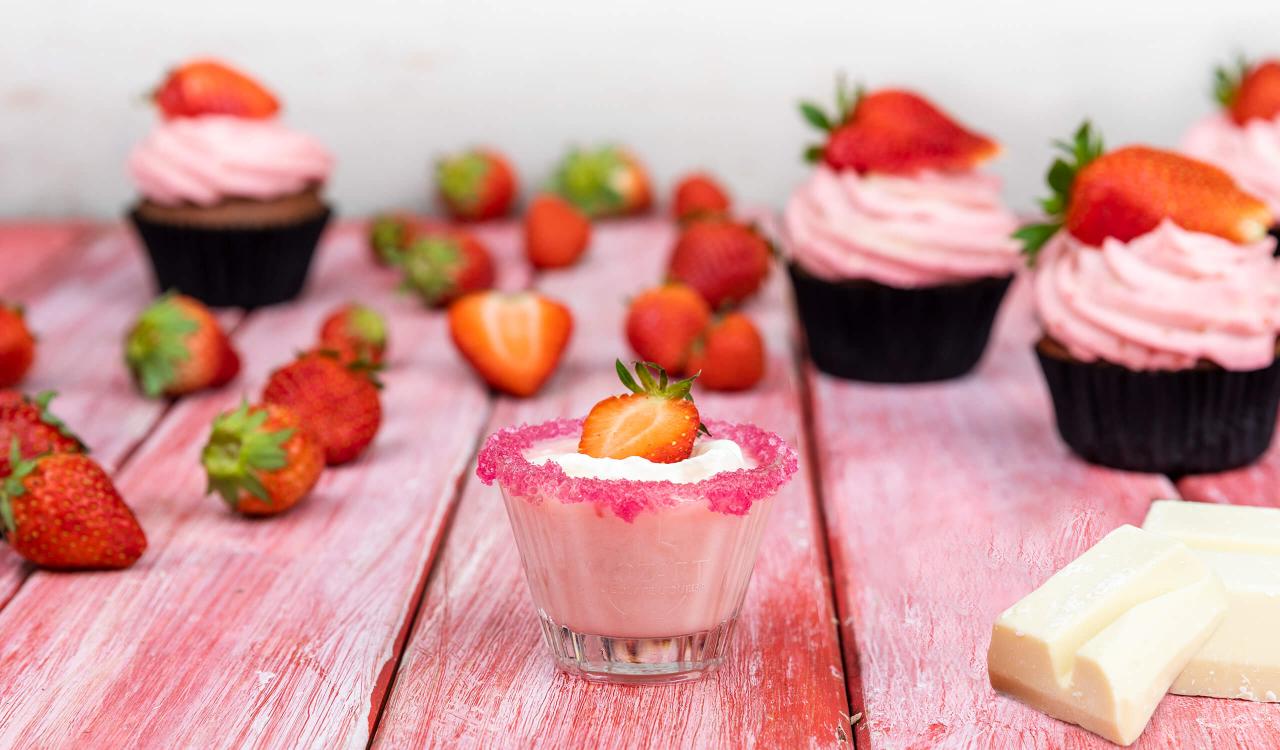 Zutaten
Für 4 Drinks
6 cl Mozart Strawberry Chocolate Liqueur
3 cl Eierlikör
9 Teelöffel Erdbeerjoghurt
Garnitur
Schlagobers / Schlagsahne
Erdbeeren
Zucker, rot eingefärbt
Zuckersirup

Zubereitung
Vor dem Mixen zuerst den Zuckerrand am Glas zubereiten. Dazu den äußeren Glasrand in Zuckersirup, und dann in den gefärbten Zucker tauchen. Die Zutaten mit Eiswürfel im Shaker oder einem Behälter mit Deckel mixen. Anschließend doppelt in das Mozart Cupcake Glas abseihen. Zum Schluss mit Schlagobers / Schlagsahne und einer Erdbeere garnieren.